< Back To Page 1

HJ: You know, I always felt the Replacements—strictly sound-wise—never got over losing Bob Stinson's guitar. They just never again had the edge that interested me, personally, as a listener. How do you feel about a statement like that?

PJ: Well, I think you're right to some degree, but at the same time, Bob Dunlap who replaced Stinson, was one of the best musicians in Minneapolis. And he was a full generation older than the rest of the band, so I remember it took me a really long time to wrap my head around the fact that he was joining the band.


[The Replacements lead guitarist and founder, Bob Stinson, whose blistering guitar playing and charismatic presence helped to make the band a success, was fired and/or quit the band in 1986 due to either (depending on who you believe) his reluctance to give in to lead singer Paul Westerberg's increasing Pop-music leanings or Bob's excessive party lifestyle. He was replaced by Bob "Slim" Dunlap for all remaining albums and tours. Bob Stinson—a few short-lived bands aside—kept a low profile from then on. He finally died in 1995—not of a drug overdose, as was widely reported—but rather, after years of abuse, his body (and heart) simply gave out. —HJ]

HJ: Yeah, Slim doesn't play sloppy at all. Dunlap is really skilled.

PJ: Yeah, we used to say he plays "that weird Chinese guitar." It's like where the hell does he get that sound?

HJ: (Laughs) That's a very fitting expression for it.

PJ: Someone came up with it as a goof and it stuck for years. But, to get back to your statement, yeah, I agree there was an essence that was lost forever when Bob was gone. But at the same time I saw some amazing shows with Slim and the band.

HJ: Yeah, but playing live they can kind of make you forget their later uneven studio work.

PJ: Well, I do believe that the first four records were the best. I think "Tim" and each of the albums after that have some good songs on them. But I didn't think they made a truly great album after "Let It Be." They're all albums from then on that had some good songs and some not-as-good songs. But some songs, like "Alex Chilton" for instance—

HJ: Oh, what an amazing song!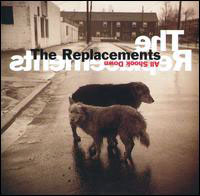 PJ: It's fabulous—and that's just the trio playing on that song. Slim wasn't even there yet. But I also liked the album "All Shook Down" a lot more than a lot of people. And Slim had a lot to do with that. His signature is all over it.

HJ: They're much more quiet albums, though. I remember checking to make sure I wasn't playing them at the wrong RPM.

PJ: Yes, see, that's the thing. I don't think people realize this—and I think it's a fact—that in the early days the rockers just poured out of Westerberg and the slow ones he struggled with. Like with "Johnny's Gonna Die." I remember Paul was really nervous about that one, or the song "Go" or "Within Your Reach" or "Androgynous" or "Unsatisfied" or whatever. Those were the rarities. But then there was something that happened in the middle part of their career where the rockers dried up and it got tough for him to write them, and the ballads just poured out of him. And I don't think that's ever changed. I think Westerberg's had a hard time writing rockers ever since.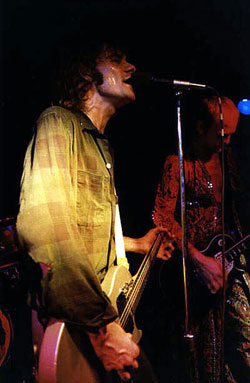 HJ: His output in the past ten years definitely bears you out.

PJ: So then he writes too many of the ballads, and then you've got some of the stuff that I think was just…dreadful, like "Runaway Wind."

HJ: Ouch!

PJ: The Paul that I knew back in 1981 would have puked at the thought of a song like that.

HJ: You bring up an interesting point. But is there a possibility that when the band started out he was forcing himself to write rockers because they were only playing hardcore venues with decibel-crunching bands like Hüsker Dü? Could he have been simply waiting for his chance to do the ballads?

PJ: No, he was genuinely into rockers. He loved rock and roll. When I first met him, I think the two bands we probably talked the most about, as we became friends, were the Raspberries and Johnny Thunders' Heartbreakers. But yes, I agree that when you're building your confidence and getting used to being on a stage it's much easier to crank up your amplifier and play something hard and fast than it is to play something soft and tender. But he had a quote in the nineties, when he was making those Warner solo records, and he said something like, "Hey, I'm an artist and I'm not afraid to admit it." And I said, uh oh—trouble.

HJ: (Laughs) Yeah, be afraid. Be very afraid.


PJ: He also said something about not being embarrassed to admit that he had some Carly Simon records in his collection, and I was like, so that was the problem! I mean I like a lot of softer stuff but it never went that far, so maybe that's where "Runaway Wind" came from.

HJ: You mentioned the Raspberries, maybe Westerberg's suffering from the same disease as their former singer Eric Carmen, perhaps triggered by a fear of finally being "All By Myself?"

PJ: Could be….

HJ: You turned the members of the Replacements on to a lot of music they hadn't listened to before, which in turn shaped music they were creating. Do you think being a DJ has given you a different way of looking at music than a lot of A & R guys?

PJ: I don't know. I became a DJ because I loved playing records for people, and I did it since I was a kid. I mean, I guess I had two magic moments in my life, now that I think of it. The first was when I heard "I Wanna Hold Your Hand" by the Beatles. I mean, I don't want to sound like, "Oh, it ain't like it used to be, like back in the good old days—"

HJ: Come on, Peter, you're preaching to the choir. I'd write with a quill pen if I could.

PJ: Good, cause I just can't put into words how great it was to turn on the TV and see the Beatles that Sunday night on "The Ed Sullivan Show." My love of wanting to share music with people started then.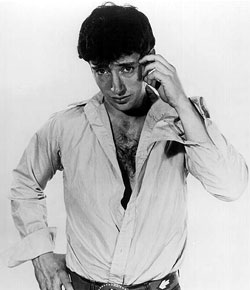 HJ: Speaking of the music you've shared with people over the years, I just want to recap a few more great bands on the stunning Twin/Tone roster, because people forget the high caliber of performers you've had, such as Pere Ubu, Yo La Tengo, the Feelies, Robyn Hitchcock, Run Westy Run, the Mekons, Jonathan Richman who is, of course, a legend. And Chris Stamey, whose solo work you put out, is an amazing songwriter—and his band the db's have always been cruelly underrated.

PJ: Yeah, look at the db's, this fabulous band that was the cornerstone of American indie rock and they couldn't even get a record deal in the U.S. Their albums were made in England and imported back home.

HJ: And Twin/Tone put out Babes in Toyland who, because they broke during the Grunge movement, everyone assumed were on a Washington- or Oregon-based label.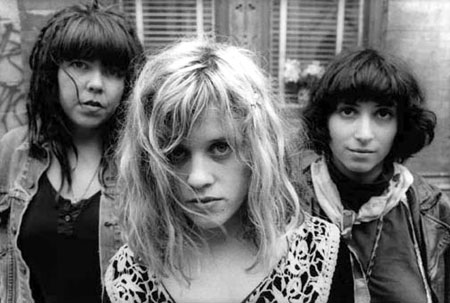 PJ: Twin/Tone and its offshoot labels put out a few hundred records. There's bound to be something else good in there besides Soul Asylum and the Replacements.

HJ: Jesse the Body comes to mind!

PJ: (Laughs) Oh, god, Jesse the Body. I will go on record as saying that was not my idea.

[We're referring to the 12-inch-vinyl masterpiece "The Body Rules," by wrestler-turned-governor-turned-ex-governor Jesse "The Body" Ventura, which Twin/Tone put out in a limited run of 2500 copies in 1985.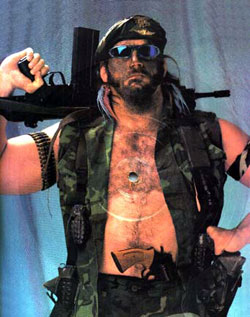 I know what all you ladies out there are thinking, and, yes, it is a picture disc. —HJ]

HJ: How in the hell did you not sell eight million copies of those when he ran for governor? Even if Jesse himself bought them all simply to suppress them!

PJ: Yeah, luckily for him they were already long gone.

HJ: Why don't you bring us up to date on what your newest label, New West Records, is up to? Even a quick scan of New West's talent roster will raise a few eyebrows. Alice Cooper and Dwight Yoakam make strange bedfellows.

PJ: It's a label that was started by a guy named Cameron Strang in 1996. When he moved to Los Angeles in '98 I was already out here doing my own small label called Medium Cool. He liked some of the records we were putting out, and he asked me to join his one-man company. I met with him and really liked him. I thought he was a very sharp guy, and we've been working together ever since. It's a wholly independent label; we're distributed through RED, which is a part of Sony.

HJ: That's some kick-ass distribution.

PJ: Excellent distribution. And Cam didn't have a myopic vision of what he wanted the label to be. Our criterion is simply to make the best records we can, just like at Twin/Tone. We just signed Kris Kristofferson, and that makes 18 artists that we have on the label. And to work with a singer the caliber of Dwight Yoakam, honestly I almost feel like I'm dreaming sometimes. And Alice Cooper, he kind of came through a side door so to speak. We have a studio here in our building and a friend or ours was recording a new Alice record and needed a place to record vocals and guitar overdubs and we offered the studio to him. Alice kept popping his head in my office to look at all the rock memorabilia I have all over my walls, and we really hit it off. I remember seeing him live at 15 and being blown away, but I kind of lost track of him. Then I'm hearing all these songs coming out of the studio and I was like, holy shit, this is really good.

HJ: Now Alice is a guy I always thought needed a little tender loving care. You don't just simply lose his kind of talent after all those years.

PJ: Exactly. And at New West, we're here to work with the best people that we can.

HJ: I know you are, Peter. If it ain't broke don't fix it.



You can visit Twin/Tone Records on their fantastic Web site: twintone.com. There are live performance videos, photo scrapbooks and a mail order catalog that still boasts some amazing finds (I got my colored-vinyl Replacements albums from their old stock!). And if you feel like getting in touch, you can even email two of the nicest, most down-to-earth guys in music: Paul Stark and Peter Jesperson.

One last word on New West Records, which can be found at newwestrecords.com: Aside from Yoakam and Cooper, New West Records is also home to legendary artists Delbert McClinton, John Hiatt and Vic Chesnutt; and it also boasts younger artists like Ben Lee, the former leader of child-punk pioneers Noise Addict. In 1994—at age 14—while on the Beastie Boys short-lived Grand Royal label, Ben put out his disarmingly dark yet infectiously hook-laden solo debut "Grandpaw Would," an album that I played every day for about a year. From the glowing reviews and numerous awards that greeted Ben's current New West release, "Awake Is The New Sleep," it seems that he is back at the top of his game. Ben's touring the U.S. throughout March; go see him!

A big thanks to the Twin/Tone archives for use of most photos.